Posts: 230
Joined: Tue Jul 03, 2007 10:16 pm
Location: Newcastle-Upon-Eastmoor, Nova England.
Contact:
Well here is the New Brittanian Terrain map with thanks to Andreas' Key: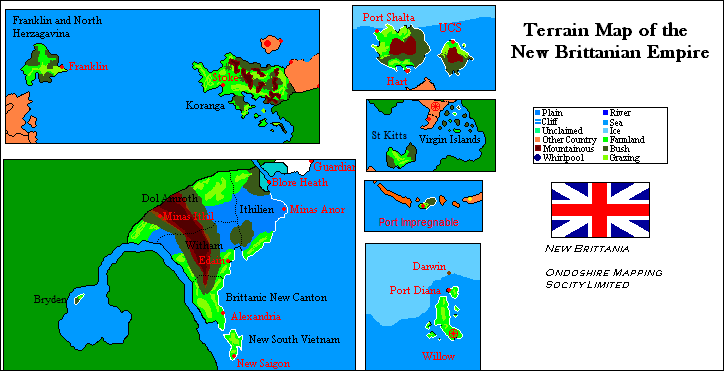 BTW the mountainous regions aren't high enough to be on the physical map more like Scottish Highlands through Koranga!
---
---
Posts: 5024
Joined: Sun Jun 24, 2007 8:34 pm
Location: Novatainia
Contact:
Glad to see that was of use ...

You are all interpreting bush as Australian bushland, of course?
Andreas
"He showed up three or four years ago and accidentally took over the micronational world by being way more competent and enthusiastic than everyone else. Now he sort of rules us all, but it's a benevolent sort of thing, as far as we know."
~Scott Alexander
---
---